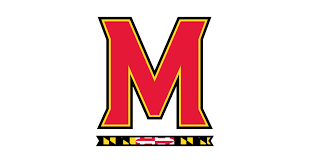 By Todd Carton –
When I was a young boy I'd always look forward to visiting my mother's mother – the one we called Grandma Cookie – because she almost always had home baked cookies for use to eat. But I remember one visit when she hadn't baked the cookies and when I voiced my complaint about what I thought of as my entitlement, I was reminded that baking cookies took some effort on her part and that I shouldn't take these things for granted. However, being only five or six, what I heard her say was that I shouldn't take these things for granite.
I tell you this story because in the closing moments of Maryland's 13-8 win over Cornell Sunday that secured the men's lacrosse team their fifth consecutive trip to Championship Weekend and seventh in eight seasons and coupled that with the string of 10 straight Final Four appearances by the women's team, I began to think this was an accomplishment we fans could begin to take for granted.
The history of NCAA sports has some remarkable streaks. Ask even casual fans and they are likely to be able to identify UCLA's string of nine titles in 10 years, 10 in 12 and ten straight Final Four appearances. Some might know that North Carolina won 11 of the first 12 NCAA women's soccer championships from 1982 through 1994.
There have been some momentous streaks in lacrosse. Johns Hopkins made 12 straight Final Four appearances from 1976 to 1987 and Syracuse reached Championship Weekend an astonishing, if asterisked, 22 consecutive appearances from 1983 through 2004. (The asterisk is that the NCAA determined Paul Gait was ineligible in 1990 and thus doesn't officially recognize any of Syracuse's three wins in that tourney.) Maryland's women's team had a dozen straight (one under Sue Tyler and 11 with Cindy Timchal at the helm) 1990 – 2001 and Northwestern had 10 in a row from 2005 through 2014.
Some readers may be better and more thorough NCAA Tournament geologists than I and by carefully chipping away at the record book may unearth a handful of similar streaks. I use the geology metaphor because, for the most part, these streaks occurred decades ago and often under slightly less challenging circumstances. For example, until 2003, the NCAA men's lacrosse had only 12 teams and a top four seed needed to win only a single game to reach the Final Four.
Finding the sort of Gibraltar like solidity and consistency both Maryland lacrosse programs have shown over the past decade from other teams in any sports is rare enough. Finding it over the last decade with expanded tournament fields and growing parity across all sports is even rarer. Finding it in both men's and women's sports at the same institution is rarer still.
In an admittedly cursory look over the last decade I found only four programs – Connecticut women's basketball (10), North Carolina field hockey and Penn State women's volleyball (7) and Penn State men's volleyball (8) – that approach the consistency of Maryland lacrosse. And, of course, only Penn State volleyball spans both genders.
(I didn't look at sports such as gymnastics where 6 teams reach the championship round or the college World Series where 8 teams play in a double elimination format and one might include Penn State wrestling which has won seven of the past eight NCAA championships. Though this tournament format doesn't directly match one team versus another, it remains a significant and noteworthy achievement.)
When sports teams attain this level of success it becomes easy for their fans to become arrogant and, more tellingly, feel dissatisfied if their team falls short of winning the championship. This should never be the case because even when it was easier to reach the final four in any sport, it was still exceptionally difficult.
Season after season coaches Cathy Reese and John Tillman chisel new lines into both the Maryland and NCAA record books. They have built their programs on rock solid foundations whose excellence we should appreciate with much more admiration than expectation. And, while it seems we can take these achievements for granite, we should certainly never take them for granted.