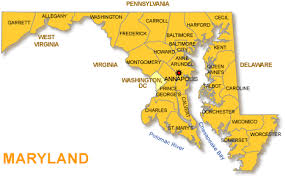 A Post By Mason Viener 
Edited by Jordan Viener
This Weekend's Games in the Area 
Maryland #2  
The Terps are set to take on Penn State this weekend for a ranked showdown in Happy Valley. The number 15th ranked Nitty Lions have won three games in a row and are 7-3 on the season. This one should be good, I predict the #2 Terps to win a close one 12-11
Johns Hopkins #5  
Hop comes into this weekend's game having won their last six games. They host last year's runner up the Ohio State Buckeyes, A strong contender for this year's most disappointing team, sitting at 5-5. The Blue Jays are hot, and that will continue this weekend as I have them winning big 13-7.
Loyola (MD) #11  
The Greyhounds (6-3) have one of their hardest conference games this Saturday as they hit the road versus number 17 Lehigh (8-3). The Mountain Hawks have competed against some of the best in the country this year and have earned their ranking. Loyola is in for a tough one, I have them losing in a high scoring affair 13-12 .
Towson (unranked)  
The Tigers have come crashing down to earth after last year's magical run to the final four. They currently sit at 3-6, and have lost three straight as they come into this weekend's game. This week they have a home match up against Drexel (4-5). The Dragons have had an up and down year, it's worth mentioning that three of their losses have come against top 11 teams. I have the Tigers starting the turnaround, taking this one 10-9.
UMBC (Unranked)   
It's been a ruff (pun intended) season for the Retrievers (2-7) they come into their hardest game of the year. They host the undefeated consensus best team in lacrosse #1 Albany Great Danes. If they could somehow pull of the upset this would be a program building level win for the Retrievers. I can't see it though, #1 is too strong, I have the Danes over the Retrievers big 17-5.