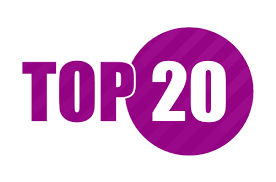 By Todd Carton –
If we are to believe the mid-season Inside Lacrosse poll, the shift a new balance and away from the concentration of traditional lacrosse powers continues unabated. Of course, many traditional powers still populate and pepper the poll but there's also been a significant amount of movement.
Albany continues to occupy the top spot as it has since week three. Maryland continues to occupy the number two spot in the poll as it has for all but one week. Denver and Yale have each moved up a spot to third and fourth respectively while preseason number one Duke has dropped to number five as a result of its losses to Penn and Syracuse.
The real revelation is that a mere seven weeks into the season, eight teams that were ranked in IL's preseason poll are out of the top 20. These teams are: Ohio State (7), UNC, (9), Penn State (12), Towson (14), Marquette (17), Brown (18), Princeton (19), and Boston University (20).
Of course, this means that there are eight squads that were unranked when the season started that have now earned spots in IL's top 20. And there are some interesting names on that list beginning with Michigan which vaulted from 26th last week to number 15 in the current poll by virtue of its road wins at Notre Dame (down from number 4 to number 7) and UMBC.
The week's second biggest gainer was Bucknell. The Bison moved up nine spots to a current ranking of 18. Cornell jumped eight spots to from number 21 to number 13. Harvard also made its first appearance in the top 20 occupying the 19th spot. The remaining four schools that were unranked at the beginning of the year are Villanova (8), Robert Morris (14), Vermont (16) and Lehigh (17).
While the women's poll hasn't been quite as volatile, only four teams – Loyola (7), Stanford (14), Virginia Tech (17) and Dartmouth (18) – that were unranked at the outset of the season are currently in the top 20, the remaining teams have noticeably shuffled the deck.
Stony Brook and Boston College, the only remaining unbeaten teams in women's lacrosse occupy the top two spots as they have since Maryland's overtime loss at North Carolina in week three. The Terrapins currently sit third, flipping spots with James Madison because of Maryland's 15-12 win over the Dukes in College Park Saturday. North Carolina continues to hold on to the fifth spot.
Penn State has had the biggest fall plummeting from fourth in the preseason poll to 19th this week. Syracuse and Southern Cal have also had rather precipitous drops from seventh and eighth to 12th and 16th respectively. In addition to James Madison, which started the season ranked 17th, the biggest upward moves belong to Loyola jumping from unranked to number seven and Penn which started the season ranked 12th and current occupies the sixth spot.