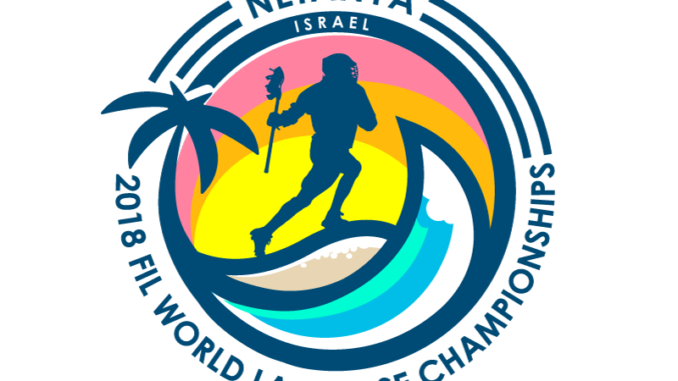 The 2018 FIL World Lacrosse Championship being held in Netanya Israel has been under way for nearly a week and 19 the games scheduled for Tuesday, July 17 will bring pool play to its conclusion. The family of ESPN channels has broadcast many of the games and those of you interested in watching some of the action leading up to Saturday's Championship game should check their schedule.
Meanwhile for those among you who haven't watched the games, here's a brief primer on a few of the differences between the international game and the NCAA and American professional games that we're accustomed to watching.
The game has four 20 minute periods with a running clock though each team has two time outs per half. The officials can stop play for injuries and penalty review and, because of the excessive hear, many of the games will feature hydration breaks. The clock also stops on dead balls in the last three minutes of regulation.
There is no clearing line and thus no filed clears except in the case of an actual turnover.
There is no timer on. Officials can whistle an "in the box" warning. The "box" spans the entire width of the field in the offensive third. The field is 60 meters wide or a bit more than 5.5 meters wider than a standard American field which is 60 yards in width.
All penalties are full time. Thus you will sometimes see coaches call time out after an extra man goal to try to extend the player advantage. Most penalties are 30 second or 1 minute with the notable exception that an illegal stick is a 3 minute penalty.
The face off specialist is allowed to keep the ball in the back of his stick on winning a face off.
The University of Maryland is well represented on Team USA mainly on defense and in the midfield. Look for a pair of Bernhardts – Jake (#12) and Jesse (#36). They are joined by Michael Ehrhardt (#28), John Haus (#26) and Drew Snider (#23).
Forty-six teams are participating in pool play, They'reorganized into 12 groups of three teams, one group of four and the Blue Group comprised of the top six finishers from the previous World Championship. With their win over Scotland Monday, Team USA improved to 4-0 and clinched the top seed in the Blue Group. With the exception of an 11-10 win over Team Canada their wins have all been dominant – 17-9 over the Iroquois Nationals, 19-1 over Australia and 18-2 over Scotland. Team USA plays England Tuesday.
The other standout in the Blue Group has, much as one would expect, been Team Canada. They've had comfortable wins over their three other opponents and will face Australia in their final game of pool play.
I have one final note addressed to college lacrosse fans. This is your early warning signal to watch out for Jeff Teat. Watching his dominant play in this tournament (7 goals plus 10 assists in just four games) as a rising junior should put him on everyone's watch list as the early favorite for next year's Tewaaraton award.