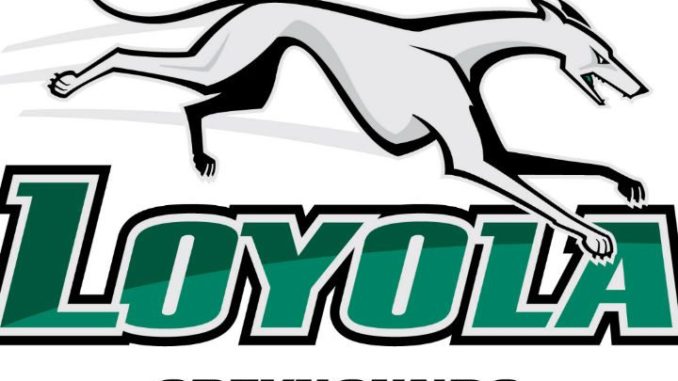 By Todd Carton –
Only one win stands between the eight teams remaining in both the 2018 NCAA Men's and Women's Lacrosse Tournaments and a trip to Championship Weekend. Let's take a look at the men's match-ups starting with the first game Saturday at James Shuart Stadium on the campus of Hofstra University in Hempstead, New York.
#3 Yale Bulldogs (14-3) vs. #6 Loyola Maryland Greyhounds (13-3)
12:00PM – ESPNU
At first blush, this game is a Tewaaraton Award watcher's dream featuring a pair of finalists in Yale's Ben Reeves and Loyola's Pat Spencer. Both Reeves and Spencer are among the NCAA's top five in points and points per game. However, they go about their scoring in slightly different ways. Reeves has notched 53 goals and added 43 assists while Spencer tends to be more of a facilitator with 58 assists and just 33 goals.
Spencer will be looking to find Jay Drapeau (41 goals) or Kevin Lindley (37 goals). Reeves is complemented by three players with at least 30 goals – Jackson Morrill, Jack Tigh and Matt Gaudet. Loyola might choose to try and shut down the three secondary scorers and force Reeves to beat them as a scorer. This strategy proved effective in two of Yale's three losses – most recently in Yale's 14-8 loss to Cornell when Reeves scored five times but had no assists. Reeves also scored four of the Bulldogs' nine goals in an early season loss to Villanova. Additionally, Reeves can be prone to turning the ball over something he does nearly three times per game.
On offense, Loyola is the second most efficient team in the country scoring on 36.6% of their possessions. And they need to be. The Greyhounds score 13.6 goals per game despite winning only 43 percent of their face-offs. Despite this deficit, the only game in which Loyola failed to register at least 10 goals was in their 13-9 loss to Duke.
Expect a high scoring rapidly paced game as both teams like to attack and attack quickly. Yale launches an average of 42 shots per game and Loyola 38. Both teams average about 38 seconds of possession before taking the first shot on a possession. Thirty-five percent of Yale's shots come within the first 30 seconds of possession. Loyola is more balanced taking barely more than one in three shots in the first 30 seconds.
Curiously however, according to lacrossereference.com which breaks possession time into segments of shorter than 30 seconds, 30-60 seconds and longer than 60 seconds, early shooting is the Bulldogs' least efficient mode of attack. They score on only 23% of their short possessions while Loyola finds the net 34% of the time.
While both teams are capable defensively, this game should appeal to lovers of offense. If the Greyhounds manage the upset, they would join Loyola Chicago as the second Loyola University to reach a Final Four in 3018.