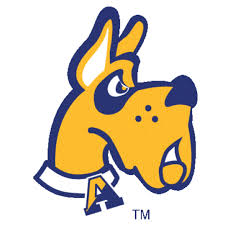 By Todd Carton –
#2 Albany Great Danes (15-2) vs. Denver Pioneers (13-3)
30 minutes following the end of game one – ESPNU on Saturday
Saturday's second game will feature another marquee individual match-up and one that might be even more intriguing since the two featured players – Denver's Trevor Baptiste and Albany's TD Ierlan – will literally face-off against one another. Much national attention has rightfully focused on Baptiste who repeats as one of the five Tewaaraton Award finalists – the first face-off specialist (FOGO) to be included in that select group.
Baptiste burst onto the scene winning 68% of his face-offs as a freshman and his prowess helped propel Denver to the program's first national championship in 2015. Although the Pioneers haven't duplicated that success, Baptiste has only improved since then boasting a 71.8 career percentage and he has won 76.5% of his face-offs thus far this season. They did return to Championship Weekend last year where they fell to 9-8 to Maryland and will be looking to make their third Final Four appearance in four seasons with a win over Albany.
For all the attention focused on Baptiste, however, Albany's TD Ierlan has been even better. As a freshman, Ierlan won 70.8% of his face-offs last season and in 2018 he has won an astonishing 83.4 percent. Though only a sophomore, Ierlan's single season and career percentages are both better than Baptiste's. The match-up is likely to be one of power – Baptiste outweighs Ierlan by a reported 40 pounds – versus the finesse and quick hands of Albany's wonder child.
Although Baptiste provides the Pioneers with myriad opportunities, Denver isn't an elite scoring team averaging 11.25 goals per game. What Denver does best is hold the ball for long possessions. They average more than 47 seconds per possession – longer than all but five teams in the NCAA – and they take a mere 28 shots per game.
Denver hangs its hat on long possessions and defense and, if Ierlan can match Baptiste at the dot, they will find that defense tested by Albany's high powered offense led by the two headed monster attack of freshman Tahoka Nanticoke and senior Connor Fields. Both Fields (31g/47a) and Nanticoke (46g/32a) have 78 points. They are supported by three other players – Jakob Patterson, Kyle McClancy and Sean Eccles – who have each registered at least 40 points each.
While Albany measures 12th in defensive efficiency allowing scores on only 25 percent of its opponents possessions, some of that is likely attributable to Ierlan's otherworldly effectiveness at the face-off. His dominance not only prevents teams from establishing an offensive rhythm but allows the Great Danes to build leads and force teams into quick possessions. Expect Albany to focus their defensive effort on negating the top two producers on a top heave Denver squad.
Ethan Walker and Austin French are the only two players for the Pioneers with more than 20 goals (47 and 29 respectively) and more than 40 points for the season. They've also combined for 53 of Denver's 107 assists.
Expect Albany coach Scott Marr to press the pace – Denver has only one win (11-10 in overtime against Towson) when their opponent has scored more than 10 goals – and to have made a close study of Denver's two games against Georgetown. Although the Pioneers split their two games with the Hoyas, they managed to score only a combined nine goals in the two games. Conversely, Denver's coach, Bill Tierney, will undoubtedly study how Yale was the only team to hold a full strength Great Danes squad under 10. (Yes, Albany scored only seven in their loss to UMBC but they played that game without Fields.)
Sunday's games will be played at Navy-Marine Corps Stadium in Annapolis and will feature the Top seeded and defending national champion Maryland Terrapins who will be looking to make their fifth straight trip to Championship Weekend and seventh in eight seasons under the leadership of head coach John Tillman. Standing in their way will be Cornell's Big Red while the other half of the draw features a rematch of a first round game from 2017 between Duke and Johns Hopkins in which the Blue Devils overwhelmed the Blue Jays 19-6.