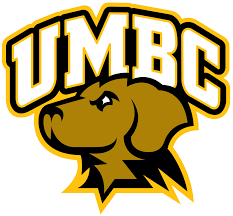 And the Terp Women roll over Rutgers
By Todd Carton –
People make choices every day. Sometimes they're right and other times they're wrong. Sometimes they result in happiness and other times the end result is regret. Whether the choice is important or trivial, one element in living a happy life lies in releasing the regret.
Friday night I had a choice. In College Park, the Maryland women's lacrosse team was hosting Rutgers in a game rescheduled from Saturday in anticipation of inclement weather. In Catonsville, the UMBC men's lacrosse team was hosting undefeated and top ranked Albany – albeit one without Tewaaraton candidate Connor Fields.
Although I'm a UMBC alumnus, I was a Terps fan for a decade before I set foot on the Catonsville campus. The Field Hockey and Lacrosse complex in College Park is just more than seven miles from my front door. UMBC's athletics complex is close to 30.
Although the Terps have two more home games, Friday would be senior night for a class that has compiled a record of 78-3 with two national championships and features Megan Whittle who will soon pass the incomparable Jen Adams as the all-time leader in career goals scored. UMBC entered the game against Albany with a record of 2-7.
I chose to go to Maryland. There I saw a tired Terps team roll to an uninspired 14-6 win over an outmanned Rutgers squad that dropped the visitors to 6-8 on the season and 0-3 in the Big Ten. Maryland improved to 12-1 overall and 3-0 in B1G play.
By choosing not to go to UMBC, I missed seeing the Retrievers men's lacrosse team duplicate the men's basketball team's upset of a number one team that occurred exactly three weeks ago Friday night. Of course the stage for UMBC's 11-7 win over the previously unbeaten Albany Great Danes was much smaller and not, in any way, as historic. Still, it was the second time in three weeks that a team from my alma mater toppled the number one team in the country.
At Maryland, as has been her tradition, Coach Cathy Reese started all her seniors – many of who typically play a reserve role. The effects of a group of players unaccustomed to playing together and perhaps some fatigue on the part of some others allowed Rutgers to keep the game competitive for about 15 minutes.
The Scarlet Knights scored the first goal but Maryland responded with three consecutive scores and would never trail again. The Terrapins led 5-4 but closed the first half on a 4-0 run with each goal coming from a different player.
Maryland opened the scoring in the second half as freshman Grace Griffin tallied her second goal of the night to extend the Terps' lead to 10-4 less than three minutes into the second half which then turned quite sluggish on the offensive end. When Nicole Kopyta scored for Rutgers with 17:24 left in the game to narrow the deficit to 11-5, it ended a 27 minute scoring drought for the visitors.
Megan Whittle, who scored Maryland's first goal of the night, scored again late. She now has 50 goals for the season and 264 for her career three behind Adams' record total of 267. Caroline Steele, who had been shutout by Virginia, registered a hat trick as did Kali Hartshorn who added nine draw controls after struggling in the circle against the Cavaliers. Brindi Griffin joined the others with a brace of goals.
Meanwhile, although I can't give you a first hand account of what happened in Catonsville, I can recap some of the important aspects.
In a story for Terp Talk about UMBC's upset over Virginia in the NCAA Tournament I wrote, "The formula for an upset of this nature is simple in concept but rare in execution. The underdog needs to win the rebounding battle and needs to make lots of three point shots."
In lacrosse, the formula is to limit turnovers, stay even in ground balls (other than face offs) and either stay even in face offs or have a goalie who, as the saying goes, "stands on his head." The Retrievers accomplished goal one by turning the ball over a mere six times.
The box score says that Albany finished with a 28-14 in ground balls but 17 of those came on face off wins while only one of UMBC's ground ball wins came via that route. Thus, the Retrievers actually won the game flow ground ball battle 13-11. This was critical because Albany's T.D. Ierlan won the faceoff fight by an overwhelming 19-2.
Only two things can compensate when a team loses 19 of 21 face offs. One is creating lots of turnovers. The other is having their goalie do his best impersonation of a brick wall. UMBC got the latter but not the former. Albany had eight turnovers by Retrievers goalie Tommy Lingner saved 16 of the 23 shots he faced for an astonishing .696 save percentage.
On the offensive half, midfielder Billy Nolan scored three times for Coach Ryan Moran's squad. He was abetted by Ben Keller and Jack Andrews who each scored a pair.
Do I regret missing seeing a monumental upset by UMBC for the second time in three weeks? Absolutely. Can I let it go? I already have.