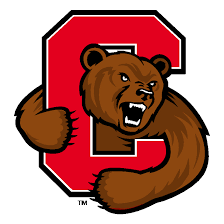 By Todd Carton –
#1 Maryland Terrapins (13-3) vs. Cornell Big Red (13-4)
12:00PM – ESPNU
Although Cornell will enter the game as an unseeded squad, this is not a game the top seeded Terps should take lightly. To begin, Cornell features one of the best young attackmen in the country in sophomore Jeff Teat. Teat is second nationally in points with 97 and third in points per game. Like Loyola's Pat Spencer, Teat builds his point total more as a distributor than a scorer as his nation leading 60 assists demonstrate.
As that number indicates, Teat must be passing the ball to players who capably finish their scoring chances. The Big Red have eight players who have scored at least a dozen goals with that contingent being led by junior Clarke Petterson (42) and senior midfielder Jordan Dowiak.
Of course, the Terps will counter with their Tewaaraton finalist, Connor Kelly. While Kelly has, indeed, put up impressive numbers, they are not as eye-popping as those of Teat, Reeves or Spencer. Still, Kelly has a knack for scoring or finding open teammates at crucial times as he did in Maryland's second round win over Robert Morris.
Unlike the game between Yale and Loyola, fans should expect a much slower paced game between the Terrapins and the Big Red. Both teams play at a deliberate pace with the Terrapins averaging 45.7 seconds before taking their first shot on a possession (62 of 71 teams) and Cornell using just a half second less. However, this pace doesn't necessarily mean that we will see an exceptionally low scoring game. Cornell is the most efficient team in the country scoring at a 37.1 percent clip while Maryland is sixth scoring on 34.7% of their possessions.
Given Maryland's reputation under John Tillman, fans might find it surprising that the Terps are only 31st in defensive efficiency – though this will probably come as little surprise to those who have watched them closely over the course of the season. Conversely, Cornell ranks 11th. Maryland's opponents score on 28.6% of their possessions while teams capitalize only 25 percent of the time against the Big Red.
One key for Maryland could come at the face-off dot. Cornell's principal FOGO, Paul Rasimowicz, suffered an injury in the Big Red's game against Brown. He hasn't returned to the lineup and Cornell has struggled mightily since then. While the Terps can't counter with a dominant FOGO like Baptiste or Ierlan, both Justin Shockey and Austin Henningsen win about 52 percent of the time.
Neither team has a clear advantage in goalkeeping though Cornell's Christian Knight does have a slight statistical edge on Maryland's Dan Morris in save percentage – .574 to .531 – while Morris has a marginally lower goals against average at 9.00 to Knight's 9.48
On a final note, if momentum carries over from game to game, it looks as though Cornell would hold a small edge. Since starting the season 3-3, the Big Red have won 10 of their last 11 games including a 14-8 win over Yale in the Ivy League Tournament. Maryland, meanwhile has lost twice in their last five games.